Gershon Baskin makes the case for a new compact for Gaza: reconstruction for demilitarization. Gershon believes that you cannot resolve the problem by just throwing money at it. The reconstruction of Gaza is essential, but the Hamas isn't the least bit interested in this. This was not what motivated them. It is very much an Israeli/Jewish mindset which says 'let's throw money at the problem and resolve it.'
To mark the 20th anniversary of the Oslo II agreement, 
Fathom
 has published an Book – 
Two States for Two Peoples
– a collection of  essays and interviews drawn from the pages of 
Fathom
 focused on the two-state solution and how to reinvigorate it.
Click here to read – Two States for Two Peoples 20 years after Oslo II: How to renew the peace process between Israel and the Palestinians. Gershon Baskin's insights are in Chapter 22, Gaza Symposium: Reconstruction for demilitarisation, Page 102
Featuring: Hussein Ibish , Joshua Muravchik, Moshe Arens and  Ami Ayalon,Cary Nelson, David Pollock, Einat Wilf, Shlomo Avineri,  Ofer Zalzberg, Joel Braunold, Hitham Kayali, Isaac Herzog, Omer Bar-Lev,  Ari Shavit, Benny Begin, Meir Kraus, Danny Seidemann, Lior Amihai, Dani Dayan, David Newman, Sapan Maini-Thompson, Michael Herzog, Gershon Baskin, Shlomo Brom , Efraim Halevy  and Dore Gold.
When Israeli Prime Minister Yitzhak Rabin and PLO Chairman Yasser Arafat signed the 'Interim Agreement' at the White House on 28 September 1995, it was the high point of the Oslo Process. Two years after the initial Oslo Agreement, Oslo II was a key milestone, empowering the Palestinian Authority to govern all the large Palestinian population centres in the West Bank, and creating the division of powers according to Areas A, B and C that exists to this day.
The Interim Agreement was meant to last until 1999, by which time a permanent status agreement was meant to be negotiated. 20 years later, after several major attempts and much violence, hope for such an agreement seems faint.
The basic ingredients of the conflict remain the same now as they were 20 years ago: two entirely distinct national groups, both with legitimate claims to national self-determination in the same piece of land. The question we must ask ourselves now is, "Where does the peace process stand 20 years after Oslo II, and what must be done to keep it alive?"
The essays in this eBook offer thinking about the conflict orientated to understanding its complexity and how it can be resolved within a framework of recognition of rights on both sides. They reflect the following principles.
Fair thinking: how can we target the drivers of conflict and encourage forces for peace and coexistence
on both sides? On the Israeli side that may mean targeting settlement construction. On the Palestinian side it may mean targeting extremism, incitement, and antisemitism. On both sides it should be mean embracing and supporting those groups working within their own societies to promote peace as being in their nation's own interests.
Practical thinking: How can we improve the present reality, and ensure things don't get worse? If a bilateral political agreement is currently beyond reach, are their unilateral or incremental steps that would improve the situation and the chances for a future agreement, reversing the current negative cycle?
Creative thinking: If the conventional two state model envisioned by the Clinton Parameters has proven inadequate, are there new creative ideas that can solve old problems? There is no one-state alternative, but might there be unconventional ways in which the core demand of both sides – for distinct national sovereignty – be realised in overlapping spaces?
Click here to read – Two States for Two Peoples 20 years after Oslo II: How to renew the peace process between Israel and the Palestinians. Gershon Baskin's insights are in Chapter 22, Gaza Symposium: Reconstruction for demilitarisation, Page 102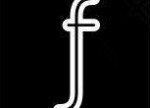 Professor Alan Johnson is Editor of Fathom and Senior Research Fellow at BICOM. He is an editorial board member of Dissent Magazine and Senior Research Associate of the Foreign Policy Centre; Dr. Toby Greene, is the Director of Research for BICOM and the Deputy Editor of BICOM's Fathom journal. He frequently writes on Israel and the region for a range of print and online publications and has provided expert analysis on Israeli affairs for media outlets including the BBC, Sky and ITN. He is a Visiting Scholar in the Politics department at Tel Aviv University where he also teaches a course on the Israeli-Palestinian conflict. His book, 'Blair, Labour and Palestine: Conflicting Views on Middle East Peace After 9/11' was published by Bloomsbury Academic in 2013 and was described as "an important contribution" by the LSE Review of Books. Before moving to Israel he was Head of Policy and Research for Labour Friends of Israel. Toby holds a PhD in politics and Middle East studies from University College London; Lorin Bell-Cross is also Assistant Editor of BICOM's Fathom Journal. Lorin speaks fluent Hebrew, having lived in Israel for eight years. During his time there, he was a member of Sadakaa-Reut, a youth organisation dedicated to promoting justice and equality among Jewish and Arab citizens of Israel. Lorin studied History and Politics at the University of York and was awarded first class marks for his analysis of Middle Eastern strategic thinking.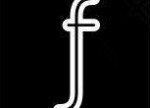 Latest posts by Fathom Editors: Alan Johnson, Toby Greene and Lorin Bell-Cross (see all)